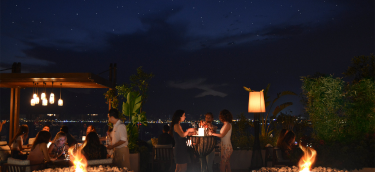 Gastronomy & Entertainment
Gastronomy & Entertainment
We have a wide range that embraces trusted and recognized brands covering touristic facilities, entertainment, gastronomy and medical care.
Gastronomy & Entertainment
We offer our guests a limitless gastronomic experience by combining gourmet delicacies with the enchanting ambiance of the deep blue Mediterranean Sea and Bey Mountains. What makes us one of the most important outstanding dining spots in the Mediterranean is the differences we create in our flavors. Our menus that appeal to every palate are just one of these differences.